Which Trusted Traveler Program is Right for You?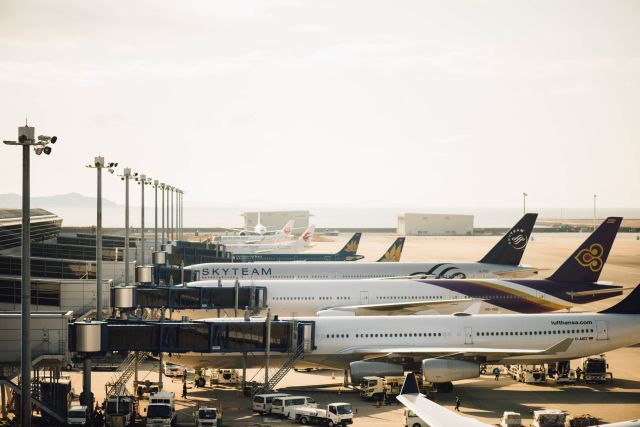 Are you a frequent traveller?
Do you go down south daily, weekly or monthly for leisure? Vacation? Or business? What if you can avoid those long wait lines at the border?
What if for a small fee you could say sayanora to those dreadful lines and say hola to your destination?
Well, depending on the type of your travel, there are two types of Trusted Traveller Programs that allow you to easily and efficiently go through border security checks with ease and simplicity. TSA Precheck is a U.S. Department of Homeland Security (DHS) initiative that allows low-risk travellers go through border checks without having to wait behind long lines.
TSA PreCheck is a screening program that allows for travellers flying through US airports and connecting either domestically or internationally to do so without having to go through the same hassles of a normal traveller.
What are other benefits of this Trusted Traveller Program?
As a traveller with the TSA PreCheck, you get a dedicated line that allows for easier and faster moving – who doesn't enjoy getting through security faster and having relaxing before take-off?
The creation of the TSA PreCheck is meant to improve the travel experience – no more removing your belt, shoes or coats. Just show your passport and your pass and you are good to go!
How does one get to be a member of the TSA PreCheck?
You have to have a Known Traveller Number (KTN), where you provide proper identification and offer your finger prints to allow for thorough analysis and background check.
If you are someone who frequently travels between Canada and the US, the Nexus Canada would be the perfect Trusted Travellers Program.
Part of the Customs Border Program (CBP), the Nexus is a program between American and Canadian citizens that allows them to cross borders via land, air and sea with ease. The Nexus program acts as a passport for users and has a 5-year validity. Similar to the TSA Precheck, it allows travellers to have a designated lane at the borders and assists in expediting their wait times.
The process for a Nexus card requires documents to be filled out and a background check fee of $50 which is paid every 5-years. The application can be easily attained and completed online or in person at a security office in your city. Proper identification and verification of who you are will allow for a smooth application process. You can do that with Global Trusted Traveler only for $50 service fee.
Whether its travelling overseas to Europe for a historical city hop or a weekend getaway down South for some sun and rest and relaxation, know that you can experience a hassle and stress free experience at the airport or any border check through becoming a member of a Trusted Traveller Program. Travelling can be a stressful experience as it is- why not reduce your wait times and truly enjoy your trip from the security checks right through to the moment you check in to your destination.
Don't waste another minute, check out GlobalTrustedTraveler.com for more information on how you can begin the process to easier travelling!